Top of the 10th, with 2 outs, tie game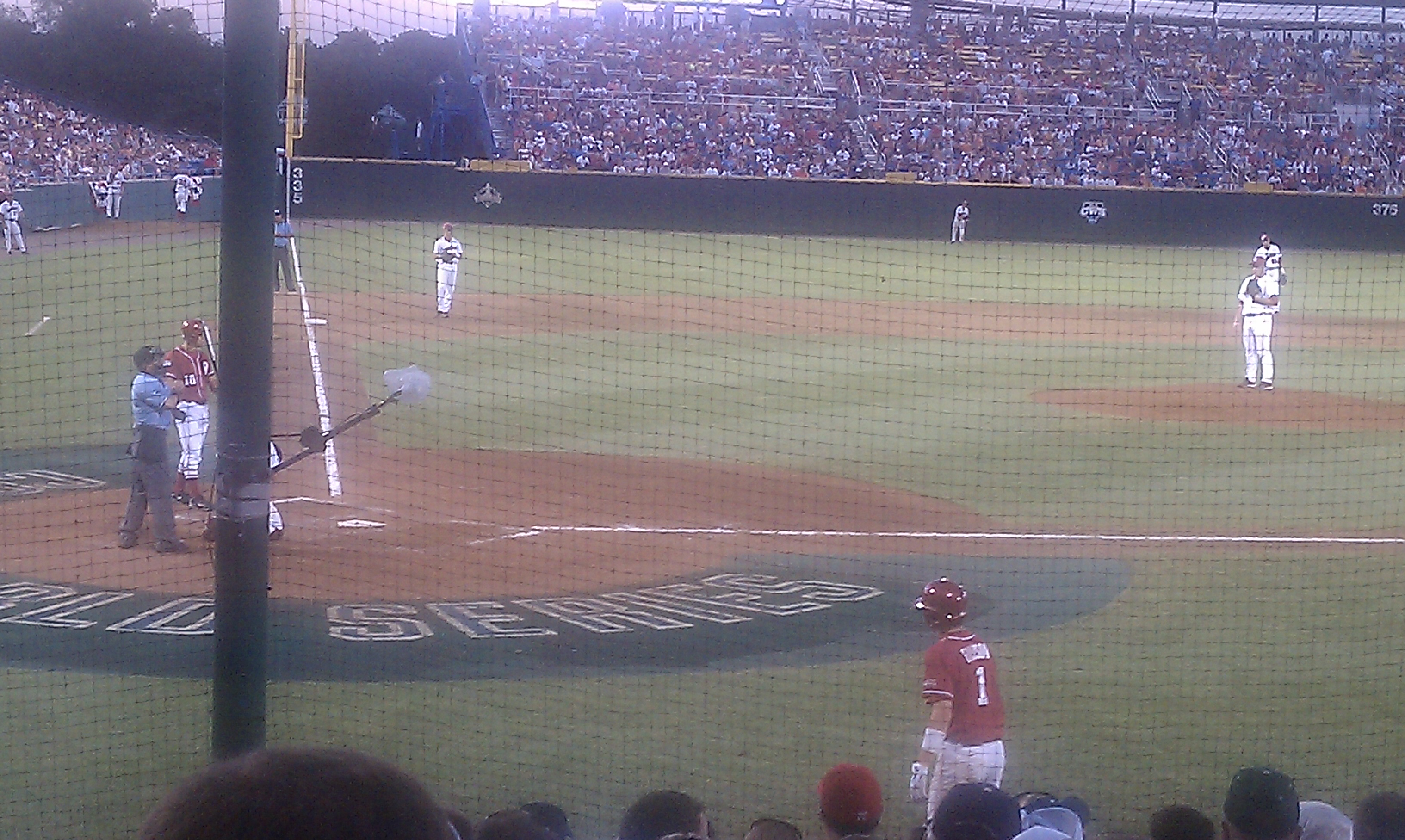 UPDATE: ok, so I had the wrong inning on accident, It was the top of the 10th, I realized it as soon as I posted it and I probably should've mentioned it was Oklahoma vs South Carolina in an elimination game of the College World Series (CWS) for the last year at Rosenblatt Stadium.
The game was great by the way. Oklahoma took the lead and then South Carolina answered with 2 runs to win in the bottom of the 12th.